Bed & Breakfast at Bookeen Hall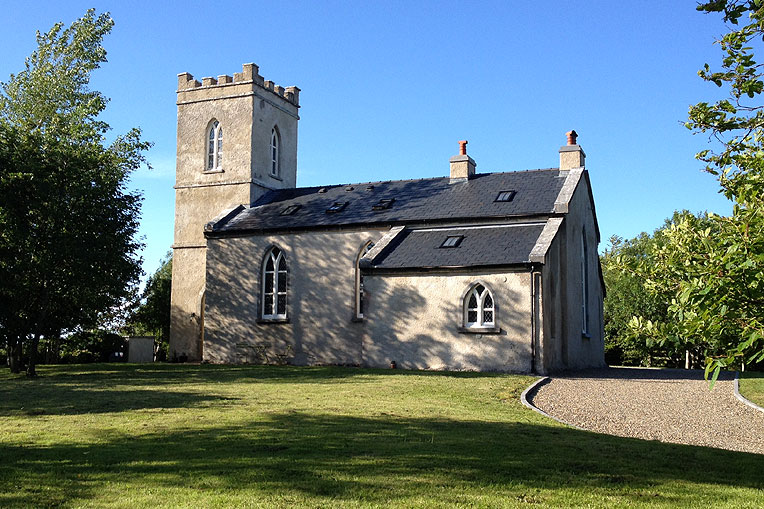 Bookeen Hall
Kiltullagh
Athenry
Co. Galway
A 200 year old restored and converted church about 20 minutes from Galway City.
Website: www.bookeenhall.com
Tel.: +353 (0)87 6959372
Email: click here…
Absolutely amazing! One of the most beautiful places I have ever stayed. A true gem and beautiful home with amazing people and dogs. Breakfast and hospitality was beyond all expectations. Would highly and without a doubt recommend to all!
The loveliest breakfast, chilled atmosphere, scenic surroundings and one incredibly soulful house! Makes for so many photo opportunities! Chris and Orla are very helpful and charismatic hosts.
This was the best place we stayed during our trip to Ireland. The work they've done to turn a 200 year old church into a home is incredible. We were in awe. Chris and Orla are fantastic hosts and they make your stay very special.
Bookeen Hall is a 200 year old church about 20 minutes from Galway City and within easy reach of the Cliffs of Moher, The Burren and Connemara. It was built in 1820, deconsecrated in 1920 and after decades lying empty it was given a new lease of life and converted into a two bedroom home.
The guest bedroom available to visitors has access to its own bell tower/reading room with great views of the surrounding countryside and a private bathroom complete with claw-foot bathtub. The guest room has a king size bed and a single bed and can accommodate three people. For larger groups a second room is available (with a king size bed), so Bookeen Hall can accommodate up to five guests.
Bookeen Hall is a former Church of Ireland Chapel. Part of the Dunsandle estate, the church was used for services by the estate's Church of Ireland congregation. Built in stone, the rectangular hall with its large gothic windows and solid bell-tower can be seen across fields and woodland, making it a distinctive and well known local landmark.
Approximate location of Bookeen Hall, Athenry, Co. Galway