Longueville House Boutique Hotel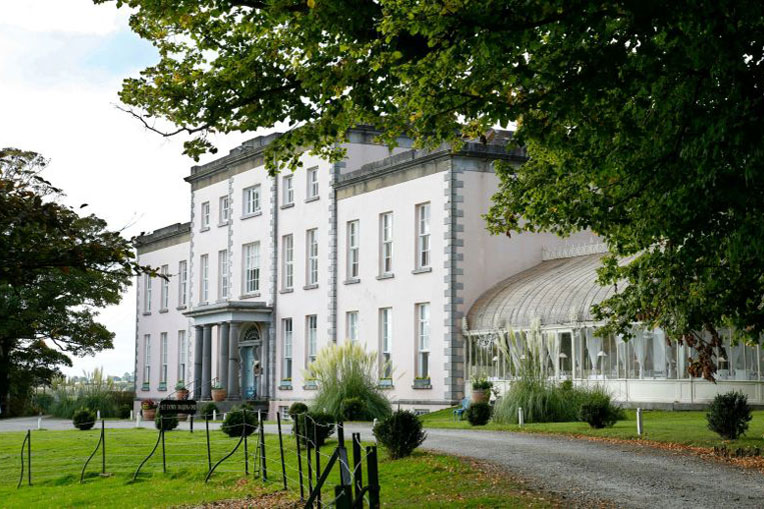 Longueville Estate
Mallow
Co. Cork
A stunning 303-year-old listed Georgian Country House hidden in the heart of a 400-acre wooded estate overlooking The Blackwater Valley.
Website: www.longuevillehouse.ie
Tel.: +353 (0)22 47156
Email: click here…
Always lovely, so welcoming and every comfort provided. Exceptional food and the river walk will bring us back!
A wonderful country house hotel with a great history, friendly and helpful staff in a relaxed setting of a rural countryside with mature trees. This was a most relaxing break – will definitely return.
A lovely balance of country house and warm welcome. Dining was beautifully crafted, sourced and delicious.
Longueville House Boutique Hotel has 12 comfortable guest bedrooms, all individually furnished and tastefully decorated in the country house style. Every comfort is assured with fluffy cotton towels, guest toiletries from sustainable organic Irish company Voya, fresh garden flowers and lots of interesting books and glossies to read.
But the unique selling point has to be the stunning south facing views of The Blackwater Valley. It's all about relaxing and unwinding here, you will find yourself tuning into the calming sound of native songbird outside your bedroom window.
The hotel offers exclusive stay and dine packages from one to four nights, with a minimum two night stay for B&B. This is an ideal spot for rest and relaxation with gourmet dining.
Approximate location of Longueville House, Mallow, Co. Cork