Bed & Breakfast at Mornington House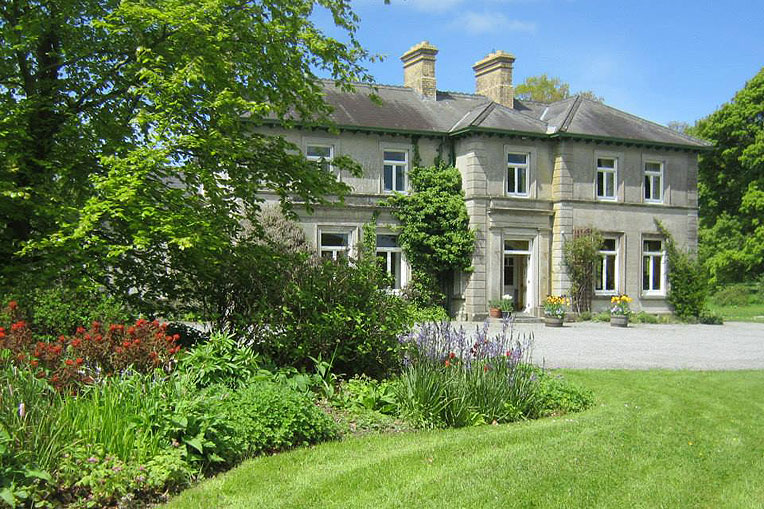 Mornington House
Multyfarnham
Co. Westmeath
A historic Irish Country Manor offering luxury accommodation and exquisite home cooked dining.
Website: www.mornington.ie
Tel.: +353 (0)44 9372191
Email: click here…
To say that we thoroughly enjoyed ourselves would be an understatement! It was absolutely amazing from start to finish!The house is beautiful and our room was fabulous.
Just back from two nights in Mornington House and we're dreaming of our next visit already! The place is amazing and is an absolute hidden gem.
Warwick and Anne are truly gracious hosts in a tranquil and elegant home. It was a delight to stay here and sample such hospitality.
Mornington House, a historic Irish Country Manor offering luxury country house accommodation and exquisite home cooked dining located in the heart of the Co. Westmeath countryside, just 60 miles from Ireland's capital city of Dublin. Tranquility and warm hospitality are the essence of Mornington, home to the O'Hara's since 1858.
A special place to stay for a romantic or relaxing break Mornington House's location in the centre of Ireland just an hour's drive from Dublin and Dublin Airport makes it ideal for either a midweek or weekend country break. Guests can walk to the lake or wander round the grounds. Excellent golf, fishing, walking and riding can be arranged.
A housemaid no longer sounds the gong to summons guests to the dining room for meals. Nor are guests expected to dress for dinner, which might have consisted of six or seven courses. Dinner is a much more relaxed and informal occasion. Guests gather in the drawing room a little before dinner. It is an opportunity to meet fellow guests, perhaps compare travel notes, and indeed sometimes it is the beginning of new friendships. Here they can peruse the menu, select a wine from our wine list, and enjoy a pre-dinner sherry, before being shown into the dining room by Warwick.
Approximate location of Mornington House, Multyfarnham, Co. Westmeath