Bed & Breakfast at Roundwood House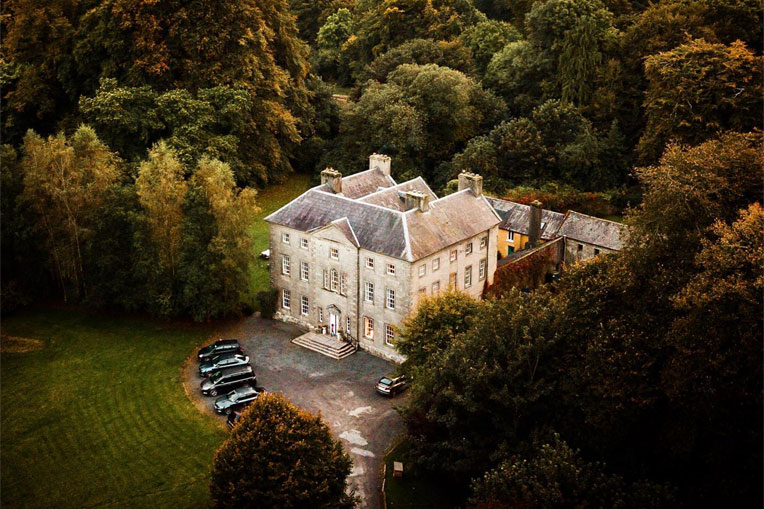 Roundwood House
Mountrath
Co. Laois
A beautiful and historically significant 18th century Irish Country House.
Website: www.roundwoodhouse.com
Tel.: +353 (0)57 8732120
Email: click here…
This is the old school of Irish hospitality – understated, loquacious, arranged by people who have the time to talk to you and to take care of you. The result of their patient, gracious care is that everyone feels special when staying here.
What an amazing night we had last night in Roundwood House. Coffee in the drawing room on arrival with freshly made flapjacks, before gin o'clock. Dinner was fantastic, one course better than the next.
Absolutely gorgeous setting and delicious meal. The staff all very friendly and helpful. Such a lovely place to come and relax.
Set at the foot of the Slieve Bloom Mountains, just over an hour from Dublin, Roundwood is a beautiful and historically significant 18th century Irish Country House. Warm reception rooms filled with antique furniture, bedrooms lined with paintings and overflowing bookshelves, crackling fires, good food, lovely gardens and extensive outbuildings, all give rise to a unique Irish experience.
The house offers a welcome that only a family home can. It is a country house to treat as your own… for a nominal fee. A rambling avenue leads you through a welcoming committee of animals and into a bright, spacious hall.
There is a drawing room, study and library, where the combination of log fires, antique furniture and absence of televisions may actually make you believe you've been transported back to the 18th century.
The six bedrooms in the Main House are all en-suite, spacious and unique. They contain their original architectural features, have gracious views of the lawns and courtyards and promise to give you one of the best night's sleep you'll know. The four bedrooms in the Yellow House (not a modern annex but the original house built by Anthony Sharp, whose grandson subsequently built the Main House) are en-suite, quaint and comfortable. They each have views of a beautiful walled garden.
Approximate location of Roundwood House, Mountrath, Co. Laois