Martello Tower For Sale in Co. Cork
Martello Tower
Belvelly
Cobh
Co. Cork
Historic and fully restored Martello Tower built in 1813 and now a unique family home in a fabulous waterside location.
Price: €750,000
Agent: Johanna Murphy & Sons
Contact: Johanna Murphy
Mobile: +353 (0)86 2626026
Email: info@johannamurphy.com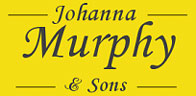 From the agent Johanna Murphy…
I was always curious as to what The Martello Tower in Belvelly would look like inside. I sold the property 21 years ago when it was literally a ruin, so to walk inside was such a treat. I was really taken aback by how spacious, modern, even contemporary it was whilst still retaining the look of the tower. Yes, you would think it would be dark and of course, it isn't like your normal conventional dwelling, but it is certainly not dark. The sheer quirkiness of the property is simply divine. As my young son said "you could live here mum", and that was out of a child's mouth which was interesting to hear.
I love how they have retained some of the flooring, put in a lovely fireplace, heritage sanitary ware, wooden floors, the color scheme is tasteful and heritage. The ceiling in the main living space is just spectacular – you could imagine music playing, opera singing.
On approach to the tower, you go through electric gates where you are captured by the mysterious tower itself and the acre of matured gardens around it, full of mature trees and shrubs, a paradise, and an oasis.
To enter the Tower, you go up exterior steps to the front door and then the tour begins. The first room is the open plan living area with an open fireplace, 9ft thick walls with windows, fitted kitchen and spectacular red brick ceiling. You go downstairs to the bedrooms and bathrooms. The hallway flooring downstairs are the original limestone flag stones, you have 3 bedrooms (1 ensuite), utility area and bathroom.
Services include oil central heating, septic tank and a private well.
The tower is on 3 levels nearly 2250 sqft (2 floors 1500 sqft and 750 sqft roof terrace) – ground floor – bedrooms and bathroom, first level living space and then the second level is the roof terrace overlooking the estuary in Belvelly, Fota and the renowned restored Belvelly Castle. Access to the roof is via a flight of curved stairs which hug the cylindrical walls from the ground floor to the roof terrace. There is so much more you could do with the roof – make it an additional room whilst retaining outdoor space.
There are so many ideas floating around my head as to what the Tower could be used for other than a home – you could run an upper-class Airbnb, guesthouse, restaurant – imagine renting it out – hiring a private chef, music, fire pit on the roof terrace – it really has so many uses and is a blank canvas. As the owner said you could build a single storey unit in the grounds completely different to the owner and connect them both, of course you would need planning but something to think about. There is plenty of parking enough for 20 cars.
The Tower was renovated 15 years ago and there are still some jobs to be done but not major in the grand scheme of things as the hard and main work has been done. To own a property like this is a privilege and an opportunity that doesn't come up that often.
HISTORY
The Martello Tower was built in 1813 and is steeped in both military and colloquial history. It was built to protect the coastline from a possible French invasion and is one of five defensive structures built in Cork Harbour. 
LOCATION
You are only 20 mins to Cork City, there is a train station in Fota, Cobh town is only a 5 min drive, Midleton is a 15 min drive and the airport is a 20 min drive so the location is excellent.