Self-Catering Accommodation at Blackhead Lightkeeper's House 2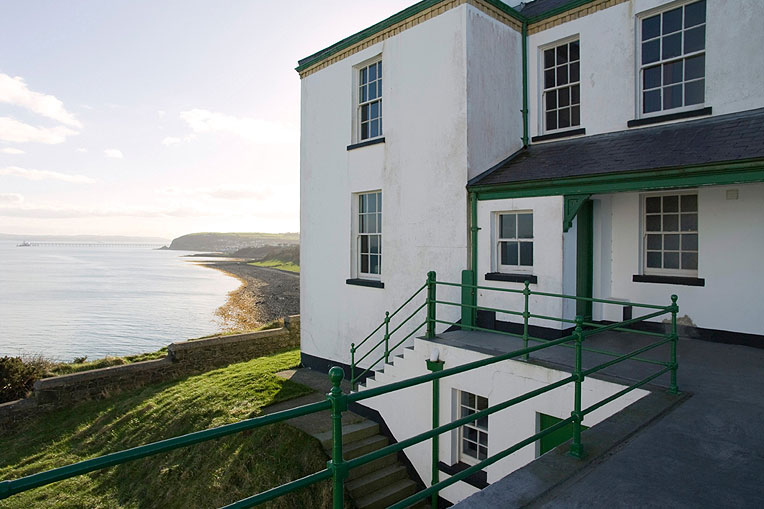 Blackhead Lightkeeper's House 2
Whitehead
Co. Antrim
Four bedroom house on the North Shore of Belfast Lough with panoramic views.
Website: www.irishlandmark.com
Tel.: +353 (0)1 6704733
Email: click here…
The lighthouse accommodation was absolutely a delight – such a wonderful property in such an amazing location. The house is in such a special spot, so wonderfully equipped and so well maintained.
Just what we needed! Great house – comfortable, peaceful, cosy! Great views and sunny weather. Thanks again and hopefully we will be back and would love to try visit some more ILT accommodation.
Blackhead Lightkeeper's House 2 is one of three properties available as part of the Blackhead Lighthouses. They are ideally situated on the North Shore of Belfast Lough. The panoramic views from this property are stunning and fill visitors with pure delight and admiration.
The lighthouse was built on the north shore of the entrance to Belfast Lough in 1901, opposite its twin across the Lough at Mew Island. These two were important in protecting commercial shipping when steam replaced sail in the mid 19th Century, and would have guided all of the great ships of Belfast's shipbuilding glory days, including the ill fated Titanic.
The houses contain interesting fragments of lighthouse paraphernalia, including the whistle pipe system used to wake up the next watch, and a tunnel that was used to travel between the lighthouse and quarters during stormy weather. Built in the glory days of Belfast's shipping, Blackhead Lighthouse remains as impressive and powerful a navigation aid as ever.
Approximate location of Blackhead Lightkeeper's House 2, Whitehead, Co. Antrim