Exclusive Hire of Longueville House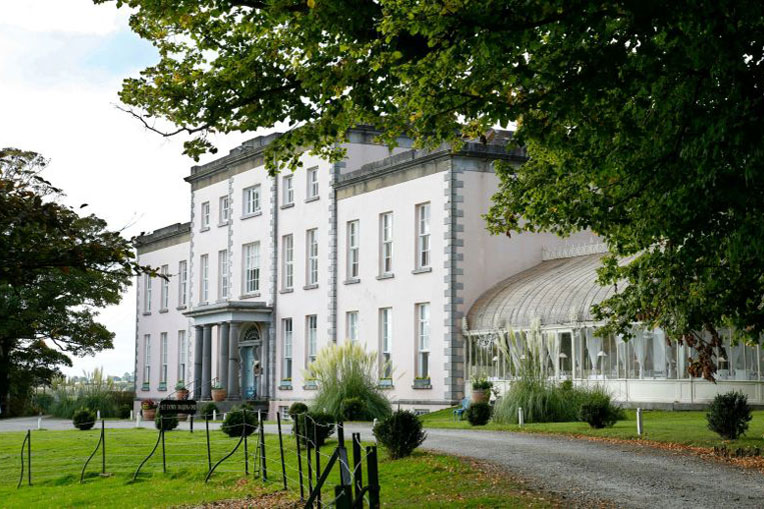 Longueville House
Mallow
Co. Cork
A stunning 303-year-old Georgian Country House hidden in the heart of a picturesque and private 400-acre wooded estate.
Website: www.longuevillehouse.ie
Tel.: +353 (0)22 47156
Email: click here…
Absolutely superb! Our 4th stay over 20 years' time and hospitality is as fresh and guest-oriented as ever. Chef Callaghan also never disappoints. Highly recommended. Highest quality in every respect.
A stay in Longueville House is an opportunity to step back in time and indulge in the finest of Country House living. The house is beautiful with gorgeous furniture and decor and real fires.
Everything about this place is just wonderful! Will definitely be back.
This exclusive hire, 18th century listed home is a much sought-after venue and caters to small residential groups of up to 26 guests. It is ideal for intimate, low-key gatherings of friends and family. It is in an idyllic location in the Blackwater Valley, North Cork, at the gateway to the Southwest of Ireland.
The estate has personality, wit and style and is owned and run by William and Aisling O'Callaghan, your hosts, who keep a keen eye on events throughout your stay in their charming and gorgeous home.
On-site gatherings may be hosted on the lawn overlooking a wildflower meadow, and during fine weather, our beautiful setting provides wonderful arrays of flowers and shrubbery for a perfect country style multigenerational getaway.
Approximate location of Longueville Estate, Mallow, Co. Cork