Self-Catering Accommodation at Salterbridge Gatelodge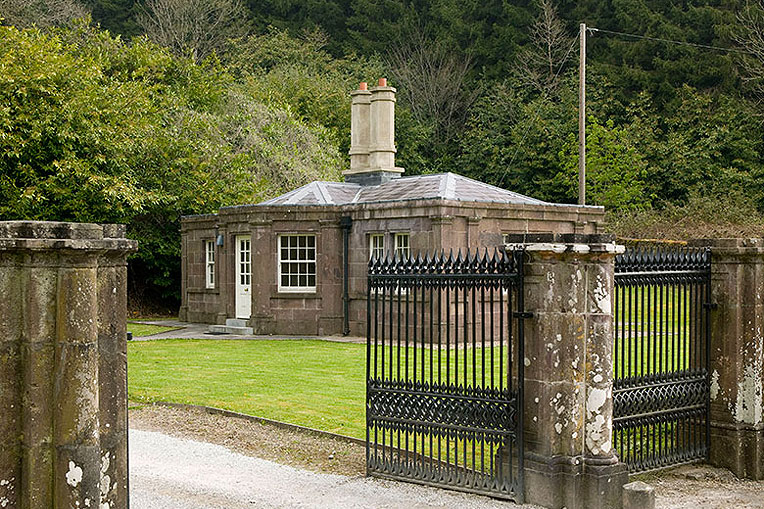 Salterbridge Gatelodge
Cappoquin
Co. Waterford
Enchanting one bedroom gatelodge that accommodates two people in great comfort.
Website: www.irishlandmark.com
Tel.: +353 (0)1 6704733
Email: click here…
Had a lovely few days here. It is our first time at an Irish Landmark place and we couldn't have asked for anything better – perfect!
Fabulous house and so comfortable. It's a home away from home. Cosy and just the right atmosphere for somewhere to chill out and relax. Spectacular part of the country and with so much to do!
A wonderful house in a beautiful area, perfect location for a girl to be spoilt for her birthday. A fabulous surprise, we loved every minute in our romantic lodge and loved our walk up to and visit to the 'big house' up the drive.
This enchanting property accommodates two people in great comfort with wonderful underfloor heating throughout. Among its interesting features is an octagonal garden room from which the two main rooms, bedroom and sitting room, lead; and the kitchen and bathroom are to the rear.
Situated on the Salterbridge estate, on the valley road a mile from the charming village of Cappoquin, the lodge is only 6 miles from the heritage town of Lismore, 10 miles from the sea at Youghal and Dungarvan, and at the foot of the majestic Knockmealdown Mountains.
Salterbridge is a classically proportioned pavilion gatelodge, which was built c.1849 by the Chearnly family, who owned the estate from the mid 18th Century until the 1950s. The lodge, though obviously in habitation in the 1930s when the Glanville family lived there, was derelict by the 1950s. Its function, like all gatelodges, was to indicate to the passer-by the good standing and taste of the original owner, and to display some of the features of the architect's work, re-interpreted from the big house.
Approximate location of Salterbridge Gatelodge, Cappoquin, Co. Waterford