Self-Catering Accommodation at Tullymurry House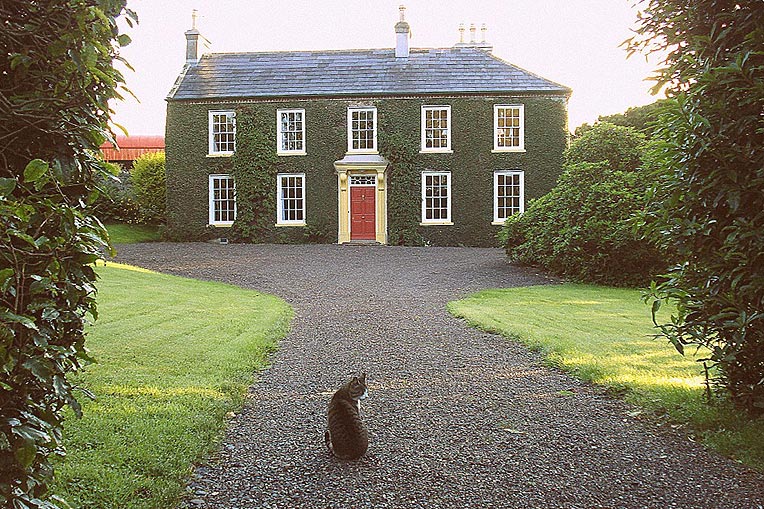 Tullymurry House
Donaghmore
Banbridge
Co. Down
Historic Irish country farm house with five bedrooms set on wonderful gardens.
Website: www.irishlandmark.com
Tel.: +353 (0)1 6704733
Email: click here…
Really enjoyed our stay here – our first in an Irish Landmark Trust house – hopefully not our last.
Yes, it has been said before, what a delightful place this is. Thank you very much Irish Landmark Trust. As an added extra, we had excellent weather too!
Four nights of wonderful, warm, welcome respite from the daily grind in Dublin. We couldn't have asked for more on a weekend away. Thanks!
This fabulous period home is a historic Irish country farm house. Set on wonderful gardens including an orchard, Tullymurry House is an ideal base for golf, fishing, hiking, walking, beach, and other outdoor pursuits.
Tullymurry House is the ideal holiday house for groups, families and couples. Its historic and traditional Irish country house style and atmosphere with its modern facilities will welcome you into a holiday let you will surely remember. It has magnificent gardens where you can relax and forget the world around you. The house is surrounded by wonderful parklands overlooking the Mourne Mountains in Northern Ireland. Not only are there opportunities to relax in the garden, but there is also the option to avail of the Wellness Area at this House.
Old maps of Co. Down show Tullymurry Cottage, the forerunner of the existing house. The cottage which still exists today was probably built in the early 17th century and was the precursor of an extension built ca. 1700 which comprises the present day kitchen area and bathroom end of the house. 2012 witnessed the very extensive refurbishment of the house and part of the large farmyard and its migration from a farming establishment to holiday accommodation now run by The Irish Landmark Trust.
Approximate location of Tullymurry House, Donaghmore, Banbridge, Co. Down