Bed & Breakfast at Frewin House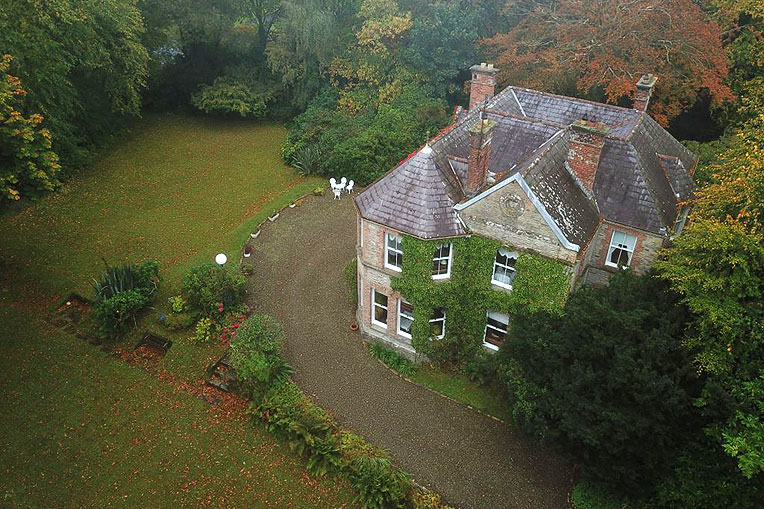 Frewin House
Ramelton
Co. Donegal
An important, unaltered Victorian house, in mature wooded grounds, on the outskirts of the historic town of Ramelton in Co. Donegal.
Website: www.frewinhouse.com
Tel.: +353 (0)74 9151246
Mob.: +353 (0)87 9543347
Email: click here…
A stylish, beautiful and tastefully restored Victorian rectory filled with books and art and interesting antiques. An absolutely lovely place to spend a few days.
What a dream the last four weeks have been and how sad we are to be leaving such a very special place and such very, very special people. Thank you for the hundreds of little extras that have made Frewin a gem.
We had a wonderful St. Patrick's Day break, great food and a great welcome. Well worth a trip from Scotland – great food, hospitality and location.
Frewin House opened it's doors in 1999 as an historic Irish house offering guest accommodation in an atmosphere of comfort and relaxation. Our priority at Frewin is to provide an ambience in which our guests may completely unwind.
Located in one of the most beautiful parts of Ireland, Frewin House is within easy reach of many amenities, e.g. golf, deep-sea angling, river and lake fishing, pubs and many fine restaurants. As a guest of Frewin Country House we can recommend some excellent attractions to visit and activities for your break.
Ramelton, located on the Wild Atlantic Way, is an unspoilt Heritage Town at the mouth of the River Lennon on the western shore of Lough Swilly and boasts a number of fine examples of architecture of the 17th century and Georgian periods. It is an ideal base for walking or touring Donegal's wild mountainous countryside and spectacular coastline, a haven for walkers who enjoy quiet country roads or strenuous hikes cross country and over mountain.
Approximate location of Frewin House, Ramelton, Co. Donegal