Castle For Sale in Co. Cork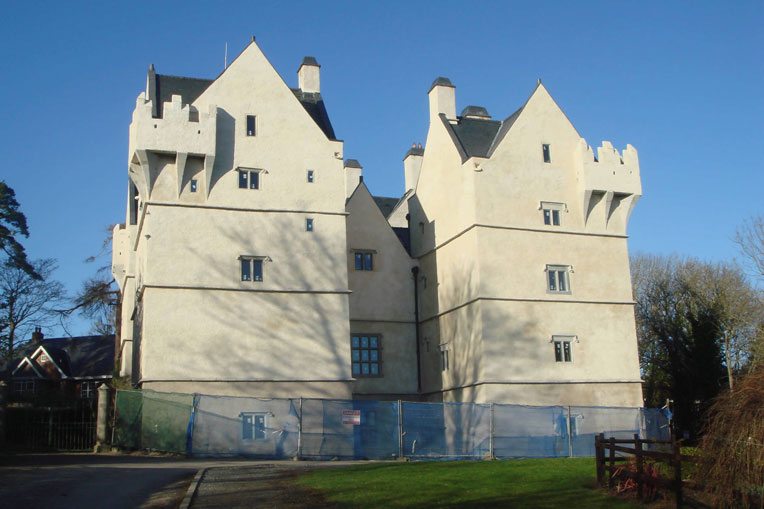 Monkstown Castle
The Demesne
Monkstown
Co. Cork
Magnificent tower house dating from 1636 in beautiful woodland on Cork's top golf course and next to a world-class Marina.
Price: €800,000
Agent: REA O'Donoghue & Clarke
Contact: Stephen Clarke
Tel.: +353 (0)21 4251010
Mobile: +353 (0)87 2636590
Email: [email protected]
Built in 1636 and still standing strong is this magnificent tower house set in the beautiful woodland of the demesne. The views from the upper floors are breathtaking and encapsulate the whole lower harbour area besides the general landscape surrounding the Monkstown area.
For decades Monkstown Castle has stood vacant and ruinous but in recent years has undergone serious restoration and comes with full planning permission for three apartments. Internally, the property is ready for first fixing. It is a project to be completed and would suit either an investor or builder to finish this incredible structure.
The proposed accommodation includes a ground floor apartment with three double bedrooms, a first floor apartment with three bedrooms and a 400 year old centre piece fireplace, and a penthouse apartment with four bedrooms. However, it could also be developed as a single magnificent residence.
It was built by Anastacia Archdeacon (nee Gould) as a present for her husband John Archdeacon. John was returning from his campaign in Spain, where he was fighting with King Philip. The story goes that on returning from his campaign, John Archdeacon entered Cork harbour and on seeing the newly erected fortification he thought that the enemy had taken over the headland. He proceeded to fire directly at the building. Luckily only one canon ball hit the battlements and destroyed only some of the stone work. Local tradition goes that this is the reason for the different designs of the two battlements overlooking the harbour.
The castle is located on Cork's top golf course and next to a world-class marina, close to Cork Airport and City. All the hard work is done so take on your Grand Design and complete as a beautiful family home or develop into multiple luxury apartments. For more see www.monkstowncastle.net.