Charming Home For Sale in Co. Cork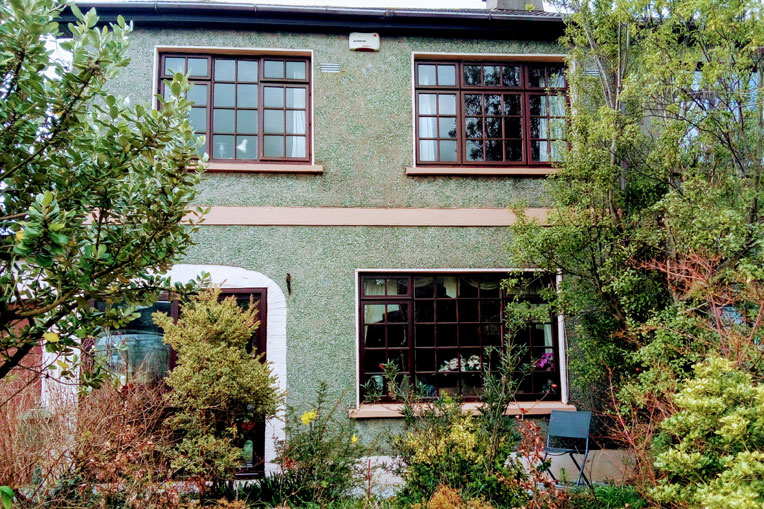 Sequoia
Newtown
Cobh
Co. Cork
Situated on the highest plateau on the great island this wonderful home overlooks the historic town of Cobh, is near to Cork City and all amenities, yet close to many quiet beaches, coves and forests.
Price: €322,000
Seller: Michael O'Sullivan
Phone: 089 4248731
Email: [email protected]
Please email initially to commence contact.
Situated on the highest plateau of the great island, endowed with evocative views of the harbour and distant mountains, this charming home lies on the cusp of Cobh. The dwelling overlooks one of the world's oldest rugby clubs, is close to all amenities, schools, ferries, Rushbrooke Tennis Club, Fota Island Resort and Golf Club, numerous coves, nature reserves and Marlogue State Forest, and enjoys an excellent transport network to towns, cities and airports.
It has three spacious upstairs bedrooms, two bathrooms, three downstairs rooms, large kitchen, utility room, garage, stone driveway accommodating at least three cars, walled nature garden, and secluded recreation area to the rear. Features include oil-fired central heating throughout, two open fireplaces, maple flooring in the front room, parquet flooring in the hall, new Californian flooring to the rear, teak windows, elegant front porch, inner teak front door, and sliding doors at the front and back. In 2017, the walls and attic were re-enforced and consolidated with modern insulation to ensure maximum comfort. The roof is composed of thick cottage tiles, providing great protection against the Irish winter.
It is currently the home of a world-renowned poet, who has imbued the residence with special character, grace, and serenity. The unique front garden, created by the poet, is a labyrinthine nature garden, with many rare trees, shrubs, and flowers, with an imaginatively landscaped pathway, requiring little or no maintenance, yet creating a fertile environment where many endangered species flourish.
Within walking distance is a business complex, consisting of a large Euro Spar supermarket, petrol station, pharmacy, and café. Many more shops and cafes are also close by. The new Cobh Connect bus service provides regular buses to and from town and stops at the Rugby club. Frequent trains also connect Cobh with Cork City. Also, within walking distance is Robin Hill Sanctuary, one of Ireland's finest holistic centres, and St. Benedict's Priory, Gardens and Tea Rooms, both of which are havens of tranquility, welcoming visitors all year round.
Prospective clients are requested to present photographic identification, consisting of either passport, or driving license, and present a photocopy therefrom, before viewing the property. All offers will be treated with the utmost respect and consideration. A permanent house exchange will also be considered should both parties find this propitious.
Holiday house-swaps are also possible.