Self-Catering Accommodation at Roundwood House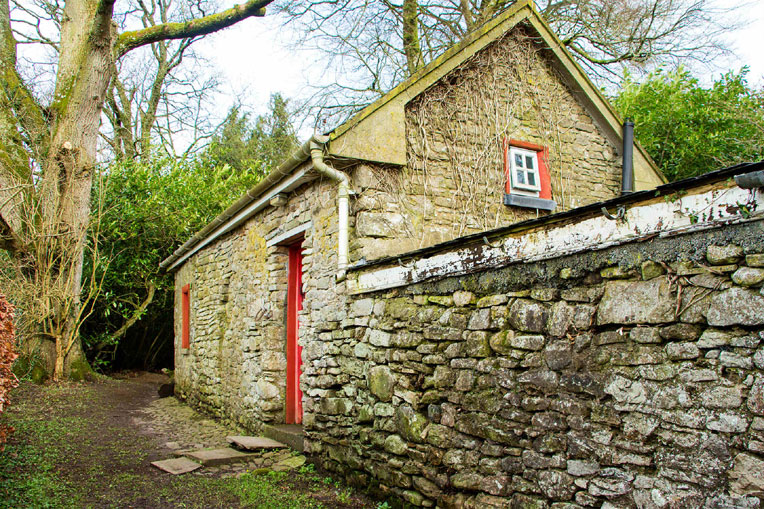 The Forge & The Writer's Cottage
Roundwood House
Mountrath
Co. Laois
Self-catering cottages on the grounds of the beautiful and historically significant Roundwood House.
Website: www.roundwoodhouse.com
Tel.: +353 (0)57 8732120
Email: click here…
We kept the fire lit, listened to the rain come down outside, made friends with the cats and dogs, had morning walks around the house and enjoyed the stunning views of the countryside. We were taken care of in a way that we had never experienced before.
Me, my sister and our elderly dog spent the May bank holiday weekend at the Forge, which is one of two self-catering accommodation options at Roundwood House. I haven't enjoyed a holiday so much for years.
Hannah and Paddy fitted us in The Forge on short notice, gave us a lovely welcome and ensured we had everything we could need. They are lovely people, and the experiences staying here were some of the best Ireland offered.
Set at the foot of the Slieve Bloom Mountains, just over an hour from Dublin, Roundwood House is a beautiful and historically significant 18th century Irish Country House. The Forge is an open plan, split-level apartment that occupies what used to be the old forge at the house. Filled with books and paintings and set in 18 acres of park and woodland, The Forge is a perfect escape, or a great base for exploring the Slieve Bloom Mountains. Walking trails, cycling routes, horseback riding and fishing are all available locally.
The Writer's Cottage is a tiny, secluded cottage hidden away in a corner of the walled garden of Roundwood House and is ideal for inspiring country holidays or romantic getaways. We think Hansel and Gretel may have been the original tenants! Travel writer, Pol O'Conghaile, lists it in the Irish Independent as one of the 'ten best Irish hidey-holes guaranteed to erase memories of the nine to five'.
The nearest supermarket is in Mountrath, 5 kilometres from Roundwood. There is a large selection of books in the cottages and more available for borrowing in the Main House. Our amazing Library of Civilisation situated in the old Coach House is open to guests staying in the cottages. Breakfast and dinner are available in the main house but need to be booked the day before. Wifi is available in the Forge but not in the Writer's Cottage. Guests that require internet access are always welcome to make themselves comfortable in the Drawing Room or Study in the Main House. The only exception to this is when we have an exclusive use booking in the Main House. Both cottages are pet-friendly (cleaning surcharge €20).
Approximate location of Roundwood House, Mountrath, Co. Laois